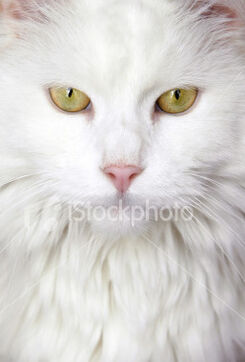 Lionfang is a muscular, broad-shouldered, white tom with powerful hind paws, thicker fur around his neck like a lion's mane, unusually sharp fangs, thorn-sharp claws, and piercing amber eyes.
Personality
Edit
Lionfang is extremly brave and fierce, and is tough and bossy. He usually leads border patrols. Lionfang is stubborn and proud, and will fight to the death in battles.
Lionfang is first seen being sent to lead a border patrol.
Roleplayer
Edit